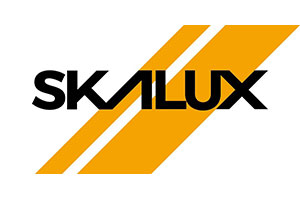 欧盟商标:SKALUX
注册类别:第18、25、28、35、41类商标转让
欧盟申请日期:2015年10月26日,价格面议。
联系电话:0571-86830509 手机:13858186050 联系QQ:11995293
18Casual bags; Sport bags; Bags for campers; Beach bags; Holdalls; Keycases; Backpacks; Slings; Wallets; Travel covers for sports equipment.
25Underwear; Sweat-absorbent underwear; Smocks; shoes for practice of sports; Scarfs; Visors; Leg warmers; Waistcoats; Coats; Swimming trunks; Swimming costumes; Singlets; Leggings [trousers]; Hats; Gymnastic shoes; Football boots; Half-boots; Open-toed sandals; Sandals; Sneakers; Sun-suits; Vest tops; Tee-shirts; Sports and fitness wear; Gloves [clothing]; Socks; Scarves.
28Gymnastic and sporting articles; Body-training apparatus; Toys; Table tennis bats; Table tennis balls; Bags for table tennis equipment; Tables for table tennis; Shinguards; Knee pads; Platform tennis nets.
35Sales promotion; Organisation of loyalty schemes; Demonstration of goods and presentation of services for commercial or advertising purposes; Wholesaling and retailing, including sale via the internet, of sporting and camping clothing and equipment, and playthings and gadgets for advertising purposes in the form of mugs, pens, balls, notebooks, calendars, key rings, and lanyards; Business management of sports people.
41Providing of information relating to sporting activities; Physical education; Fitness clubs; Body-building clubs; Sport camp services; Organisation of sports competitions; Conducting fitness classes; Personal trainer services [fitness training]; Rental of sports grounds; Games equipment rental.